Affiliated to King's College & Imperial College medical Schools.
Click here to read letter from Professor Amanda Howe, President of Royal College of General Practitioners ( RCGP)
……………………………………………..
Click here to apply for a coronavirus test
Keep safe
Wash hands-keep washing your hands regularly
Cover face-wear a face covering in enclosed spaces
Make space-stay at least 2 metres apart – or 1 metre with a face covering or other precautions

People in the 50-64-year old age group will be vaccinated in December. We are waiting for supplies. Await details of  next walk-in flu jab clinic.

23-27 December 20 -Making the Christmas bubble
From 02.12.2020

 Local Covid alert level
London Borough of Hillingdon : Tier 2 – High Alert
Local restriction tiers: What  you need to know
…………………………………………………………
Covid -19
The main symptoms of coronavirus are:
a high temperature – this means you feel hot to touch on your chest or back (you do not need to measure your temperature)
a new, continuous cough – this means coughing a lot for more than an hour, or 3 or more coughing episodes in 24 hours (if you usually have a cough, it may be worse than usual)
a loss or change to your sense of smell or taste – this means you've noticed you cannot smell or taste anything, or things smell or taste different to normal
Most people with coronavirus have at least 1 of these symptoms.
Self- Isolation
Self isolate for 7 days if you have coronovirus symptoms
if you live with others and you or one of them have symptoms of coronavirus, then all household members must stay at home and not leave the house for 14 days. The 14-day period starts from the day when the first person in the house became ill
You do not need to self-isolate if you just have a cough after 7 days. A cough can last for several weeks after the infection has gone.
Click here for more information on self-isolation.
How long does it take to recover ?
As you find yourself recovering from COVID-19 you may still be coming to terms with the impact the virus has had on both your body and mind.
These changes should get better over time, some may take longer than others, but there are things you can do to help.
Your COVID Recovery helps you to understand what has happened and what you might expect as part of your recovery.
 Visit  your covid recovery
………………………………………………………..
Is my child too ill for school?
   Click here for advice to parents regarding coughs and colds in school children
The Royal College of Paediatrics and Child Health says
"From  available evidence we believe that children with simple cold symptoms such as coryzal symptoms (runny noses) or sore throats without fever who would normally have attended schools in other times should not be tested for COVID-19.
This is in agreement with current PHE guidance for deciding when to test. These  symptoms are:
new continuous cough
fever/high temperature 
loss of, or change in, sense of smell or taste.
Following this guidance allows the identification of children most likely to be infected and help detect any emerging outbreak"
Click here to visit the Royal College's website
…………………………………………………………
………………………………………………………….

Face coverings will be mandatory in shops and supermarkets

Guidance on the use of face coverings on public transport

Public Health officials are recommending Vitamin D.
            Click here for the BBC article
…………………………………………………………..
2nd lockdown
5.11.2020 – 01.12.2020
………………………………………………………….
Flu vaccination 2020
We ran 3 walk in clinics in September .
Click here to learn more about your flu jab
If you are eligible but were unable to attend , please contact surgery to book an appointment as soon as possible.
Please wear a mask and  maintain social distancing while attending Surgery
………………………………..

Hillingdon hospital has suspended walk-in xray service for patients sent in by GPs. Patients are  given fixed appointments at xray departments in Hillingdon hospital or Mount Vernon Hospital, depending on the conditions.
……………………………….
Patient leaflet  Please help the NHS – Over the counter medication
…………………………..
Dental Problems
Please contact your own dentist first. If you dont have a dentist , please click here to find out how to get emergency dental care.
………………………….

How would contact tracing work in England?
………………………………………
We have installed an intercom system at the entrance to surgery. From 23.03.2020,  entrance is strictly by invitation only. Please attend surgery only if you are instructed to do so. Any walk in patient will be assisted via intercom only. Please ring or email surgery with any query. Emails are preferred. We had to introduce these measures to protect staff and patients. We apologise for any inconvenience. Thank you for your cooperation.
If you wish to drop scripts , please use  letter box of staff entrance  which faces  Pield Heath Road . You can also request repeat scripts online or via email
……………………………………….
Covid-19:From 16.03.2020 we have moved  to telephone-first model to protect our patients
In order to reduce the risk to other patients in the surgery and prevent surgery closure due to having to decontaminate or having significant staff absence we have decided to implement some mitigating actions:.
We urge patients to self care for coughs, cold and flu like illnesses. Self help advice can be found on the nhs  111 website. 
Patients with relevant travel history or contact with confirmed cases of covid-19 should use the 111 website to triage their case or call 111. They should not approach the surgery.
Online appointment booking will be for telephone appointments only. This is a short term measure and we hope to get back to normal face to face appointment booking as soon as it is possible.  
Patients will be offered online, email and telephone appointments rather than face to face appointments where possible.When absolutely necessary a doctor will arrange a face to face appointment.
Patients will be asked screening questions for all face to face appointment bookings. Please respond truthfully and accurately.
Please bear with us and we apologise for any inconvenience.
……………………………………………………..
General Data Protection Regulation (GDPR)
What is the GDPR?
The General Data Protection Regulation (GDPR) is a new, Europe-wide law that replaces the Data Protection Act 1998 in the UK. It is part of the wider package of reform to the data protection landscape that includes the Data Protection Bill. The GDPR sets out requirements for how organisations  need to handle personal data from 25 May 2018.
The GDPR was designed to harmonise data privacy laws across Europe. The aim is to protect citizens from privacy and data breaches.The current Data Protection Act dates from the 1990s when organisations held much less data on individuals. As the amount of data held has increased and technology has advanced, so has the risk of data breaches. The GDPR aims to address gaps in previous legislation.The key principles of the Data Protection Act 1998 remain unchanged, but some areas of legislation have been strengthened. Click here to learn what's new.
Like the Data Protection Act 1998 , the GDPR applies to 'controllers' and 'processors' of data – a controller says how and why personal data is processed and the processor acts on the controller's behalf. General Practices are data controllers. West London Medical Centre has always shown absolute commitment for data protection  and will continue to do so by strictly  adhering to new regulations.
Click here for more information.
Our Data Protection Officer is Mrs Yvonne Blowfield, Practice Manager
Please visit practice news to read the  privacy notice.
If you wish to register with us, please visit information .
Patient Participation Group
Please click here for information
………………………………………………..
Spotting cancer early saves lives
Click here for details about cancer screening in the NHS
……………………………………………………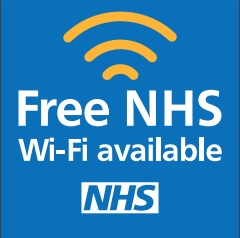 Patient access
You can now book/cancel your appointments and order repeat prescriptions online.
The Practice is pleased to provide patients with access to its Clinical System via a Secure Web Interface.
To use EMIS Patient Access you will need a Practice ID number and Access ID number which is obtained from the practice, and, in conjunction with a password, will be unique to you.
Please obtain a registration letter, from West London Medical Centre, and then register on the Patient Access website, using the information in the registration letter.
Please note that if you register directly online, without the registration letter, then you cannot use all the Patient Access features.
Please bring a photo ID (passport or driving licence) to the surgery in order to obtain your ID numbers & password.
If you already have your log in details, click on the link below to access the online service.
                                            Friends and Family test 
Dr S S Shashikanth
West London Medical Centre
20 Pield Heath Road , Hillingdon, UB8 3NG
Tel: 01895 233 881 Fax: 01895 81277 Website: www.londongp.org.uk Email: admin@londongp.org.uk
www.facebook.com/westlondonmedicalcentre  
Member of  
Care Quality Commission ( CQC)  Provider ID : 1-19972420  Location ID:1-520122034
We are the local surgery to The Hillingdon Hospital NHS Foundation Trust
Bus routes – U2 , U4 and U7 Bus stop – Pield Heath Road
If you need to see a GP at anytime other than normal surgery opening hours, you will need to ring the out of hours GP service on 0300 130 3018 Please note that GPs are not medico-legally covered to deal with dental problems. If you have a dental emergency please contact your dentist for advice. If you do not have a dentist , you may ring NHS111.
We hope that this website  will be used as a resource by patients and others who want to know more about the practice, or how best to make use of our services. We hope that it will also offer useful links to other resources, both within and outside the NHS.We are always open to comments, and would greatly welcome suggestions for improvement.
'Give someone gift of life'
www.londongp.org.uk is the official website of West London Medical Centre , Hillingdon.
Coat of arms of London Borough of Hillingdon